Book private premises
We offer a secure and modern
certification process with CertyHub's private group booking.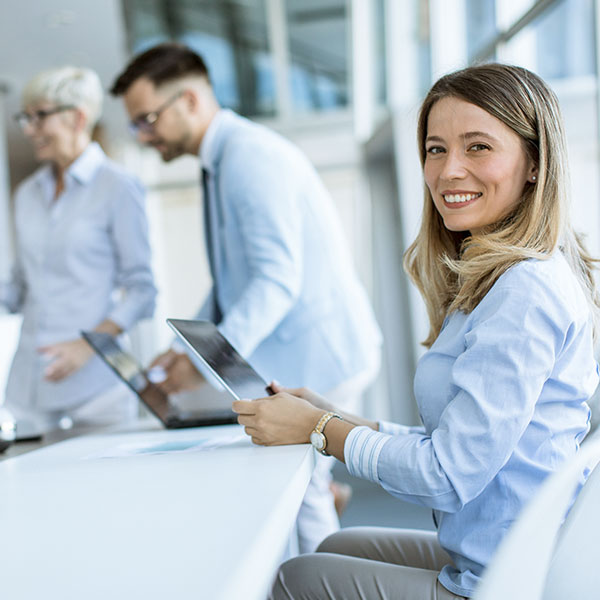 CertyHyb offers a full package of services to meet the needs of your organization. We provide modern certification premises, where our service minded team makes sure that the entire process runs smoothly. Your employees can be certified easily and efficiently as fast as in one single working day. All you need to do is to make sure everyone arrives on time and we will take care of the rest, with safety and social distance in mind of course. With CertyHub's private group booking, our premises will be exclusively reserved to your organization that also ensures a secure and virus free environment for the process.
If you feel like it is easier to use your own business' premises, CertyHub team can come to you. CertyHub supplies all the equipment and computers needed for the certification process. In addition, our team will personally be there to monitor the tests and to ensure everything runs effortlessly and according to the schedule.  Please allow us approximately one hour in the morning to prepare the premises before we start. It is important to us that our customers get their certification matters handled effortlessly and in a secure environment.